The 1 Million Project Foundation Animation.
Assignment:
 I was to take the existing printed point of purchase collateral for the 1 Million Project Foundation and turn it into a compelling motion graphic package to be viewed by customers in roughly 1,200 stores. 
Existing Printed Point of Purchase Material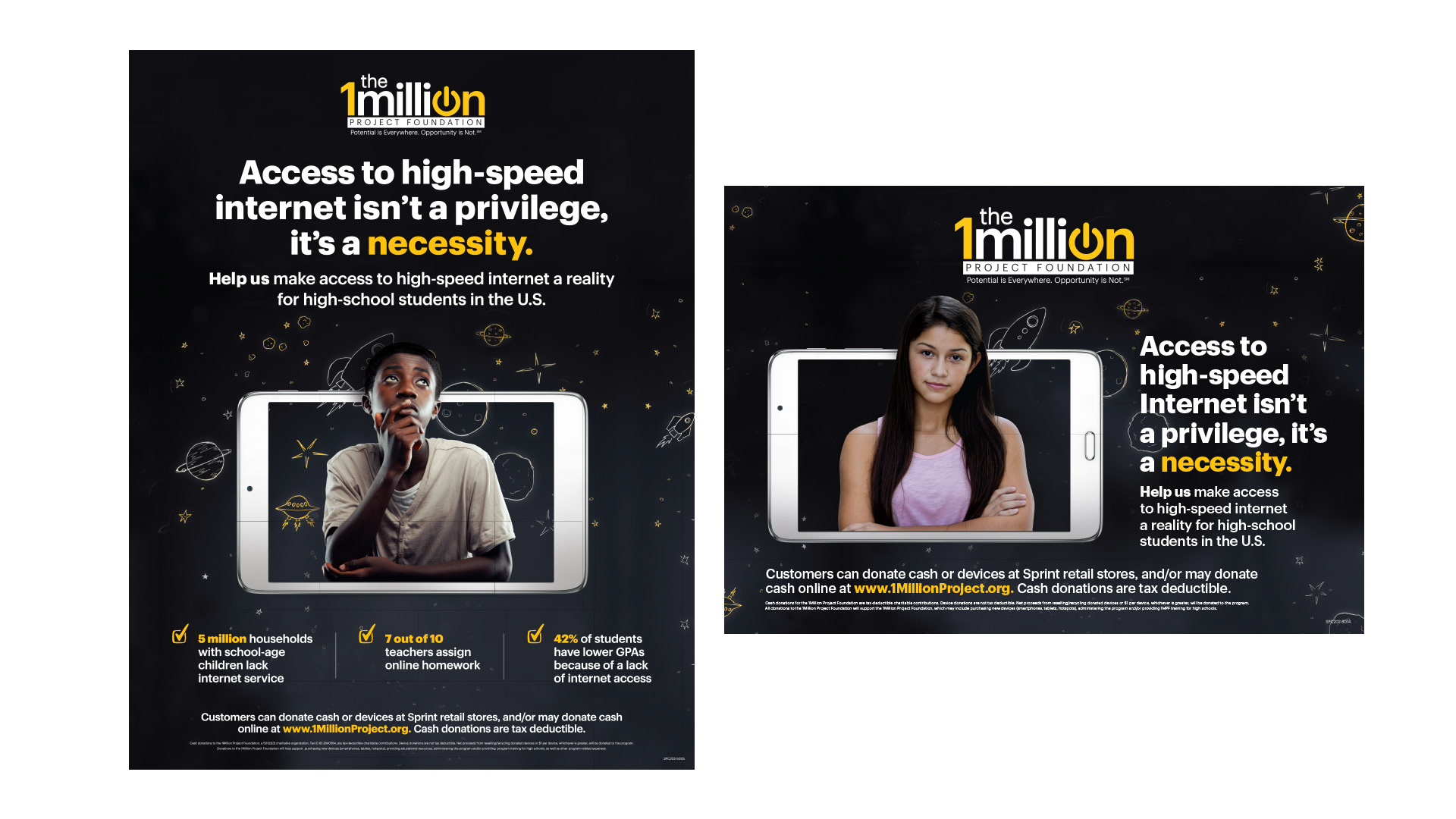 I used various methods to bring the static art assets to live and to give the viewer a sense of flying through space.