Sprint Experience Store Entrance
Round 1 concepts: In the first round I pitched the four concepts seen below. Client picked the option with the gobo projection. A site survey revealed that a plexiglass façade wasn't feasible where we recommended it be placed. I recommended putting the signage on the interior of the entrance arch.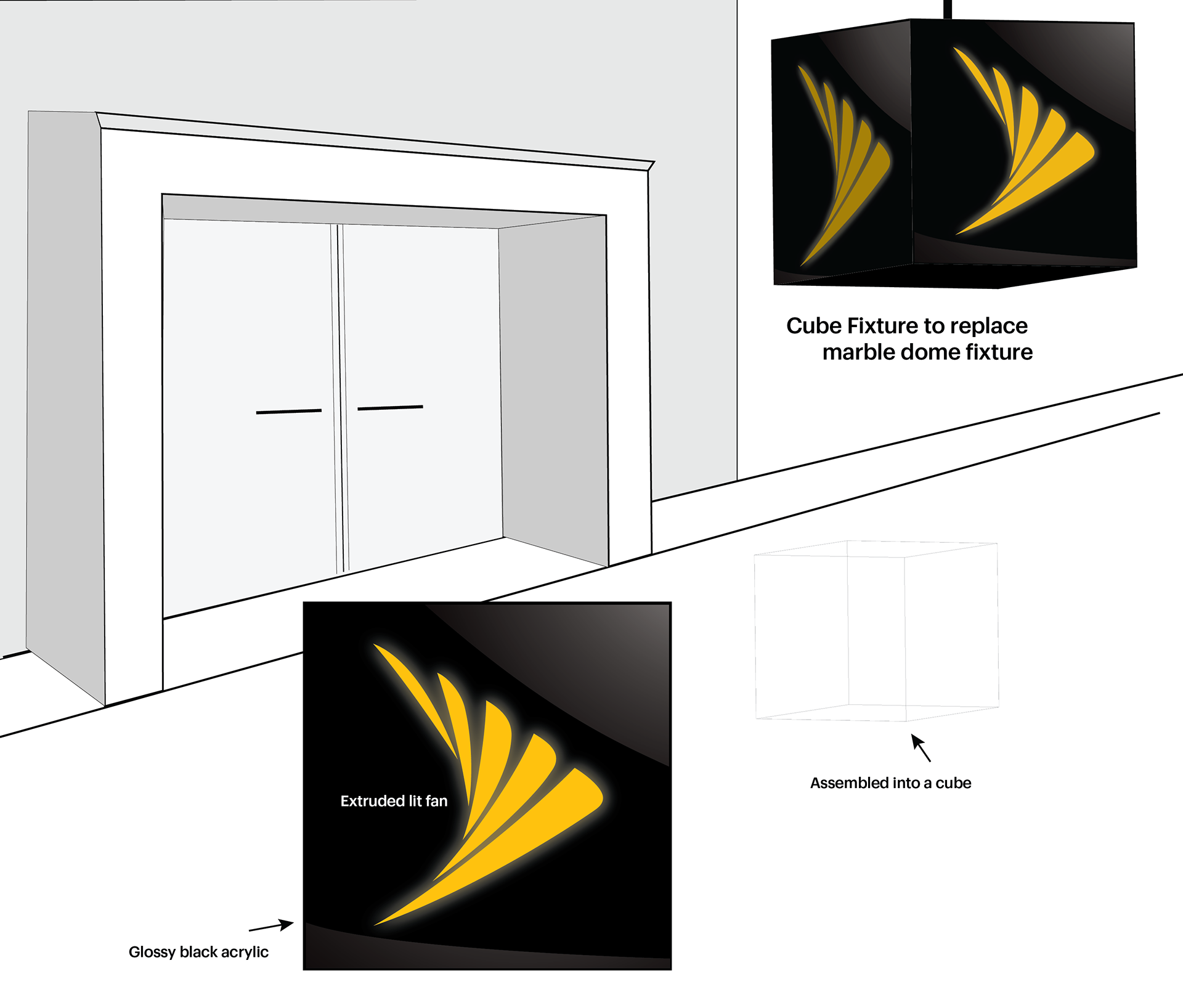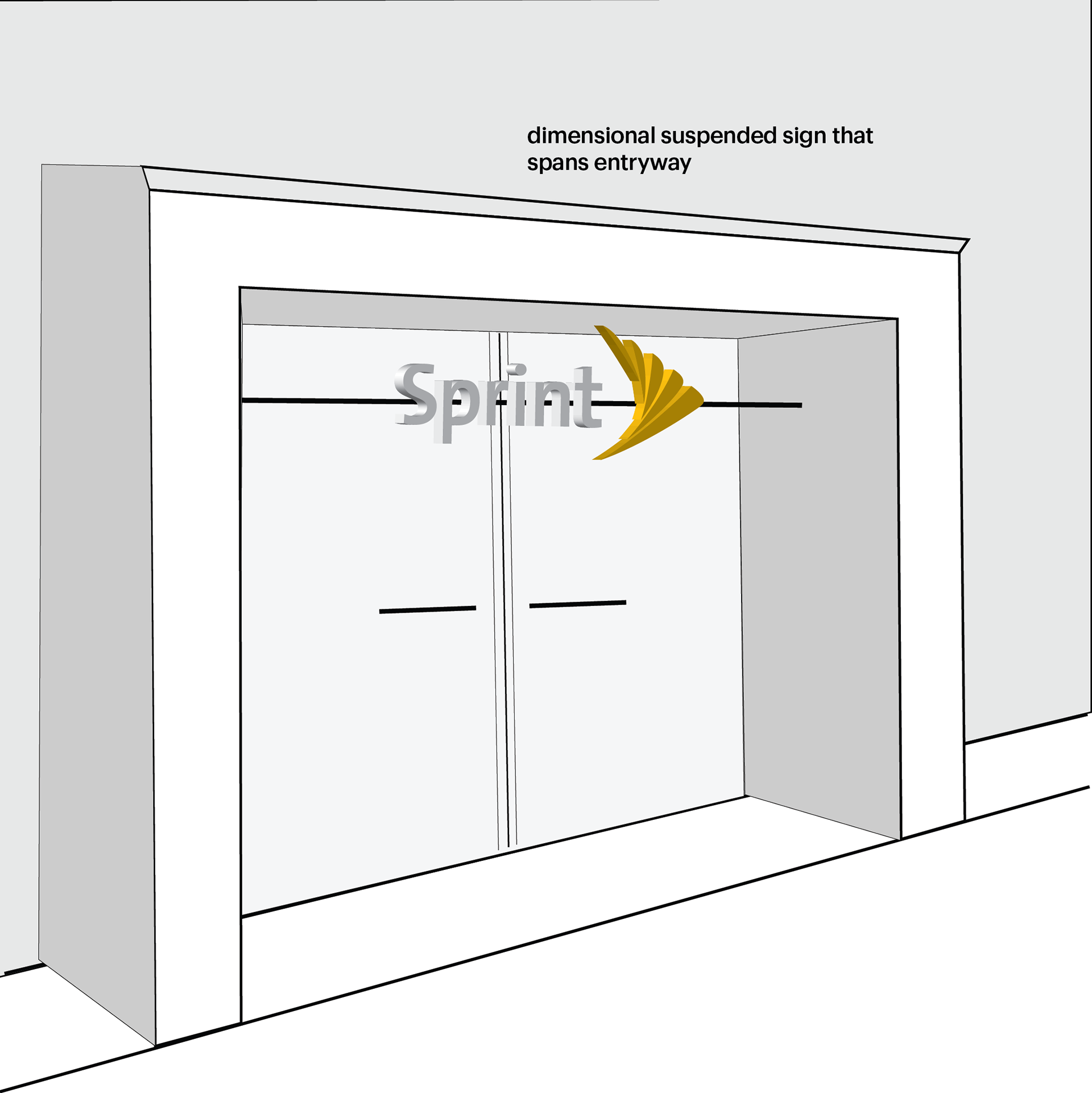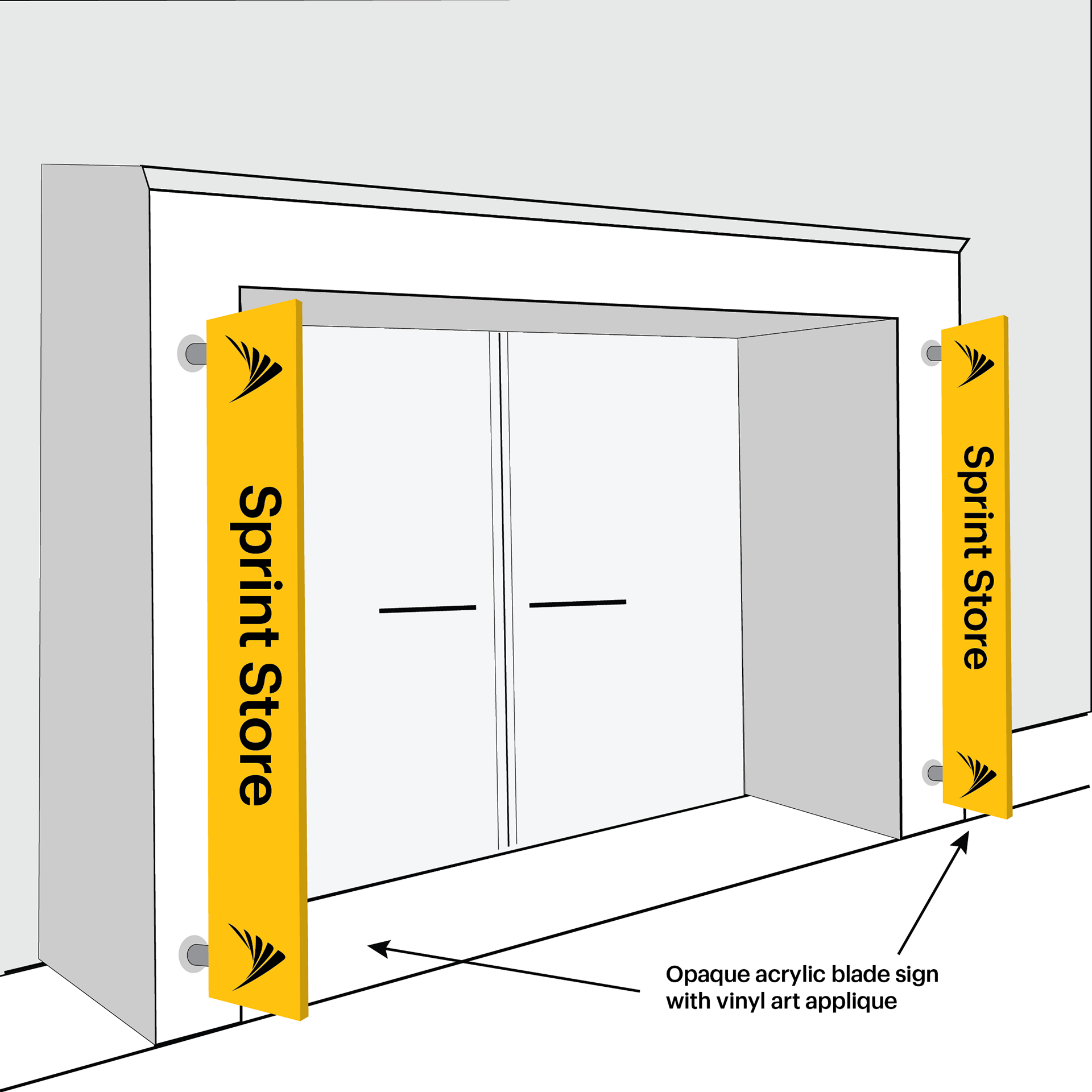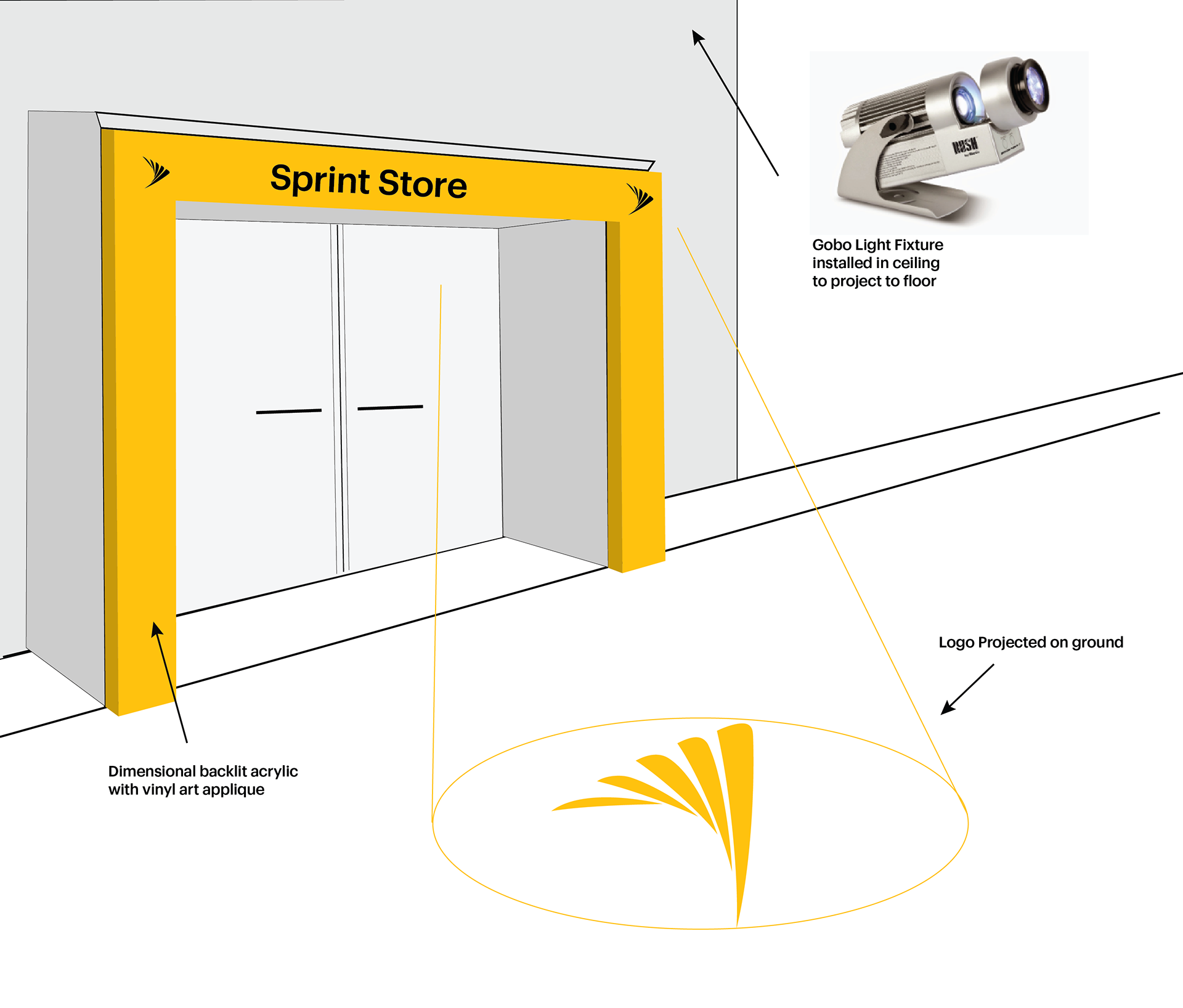 Round 2 concept: explored moving the plexiglass panels to the interior of the entrance arch. Building project manager recommended the installation of a reclaimed marble plinth to support the bottom of the panels.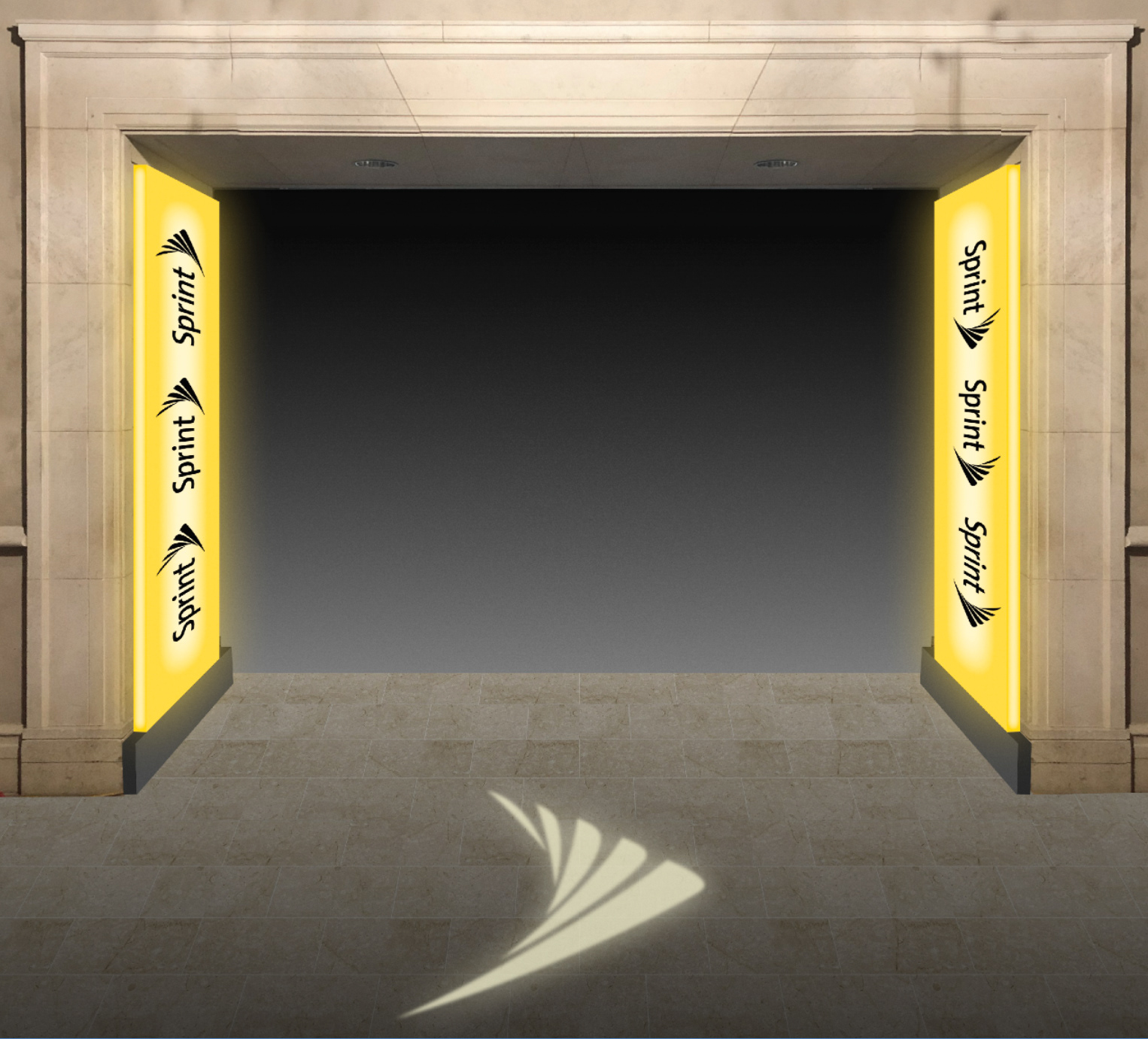 Round 3 concept: Dimensional Innovations joined the project and recommended using backlit fabric panels similar to what we use in a majority of Sprint stores. This would allow for a light weight installation and facilitate a full arch of signage. Art explorations were initiated and option 4 was chosen with the gobo projection moved to the interior of the entrance.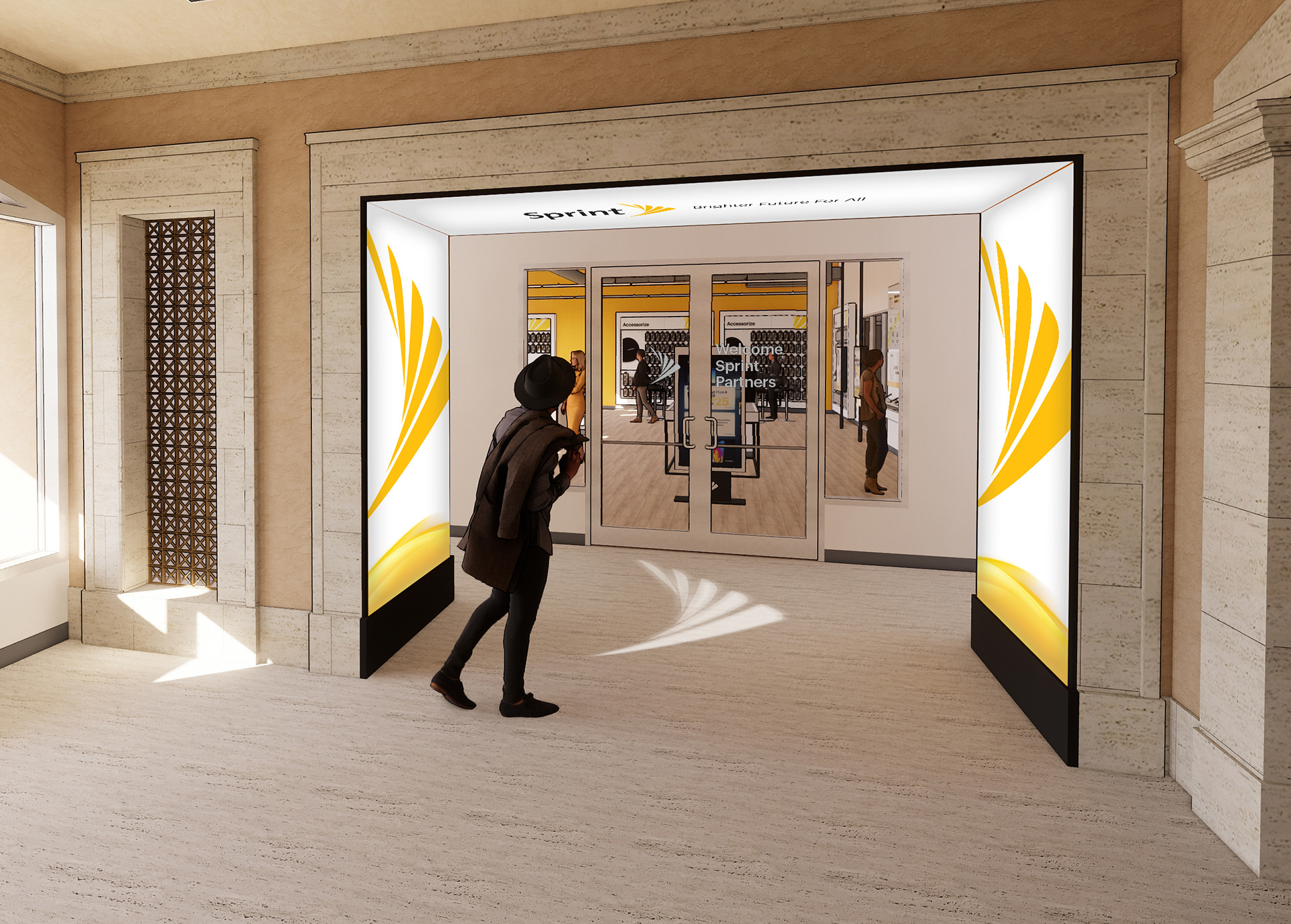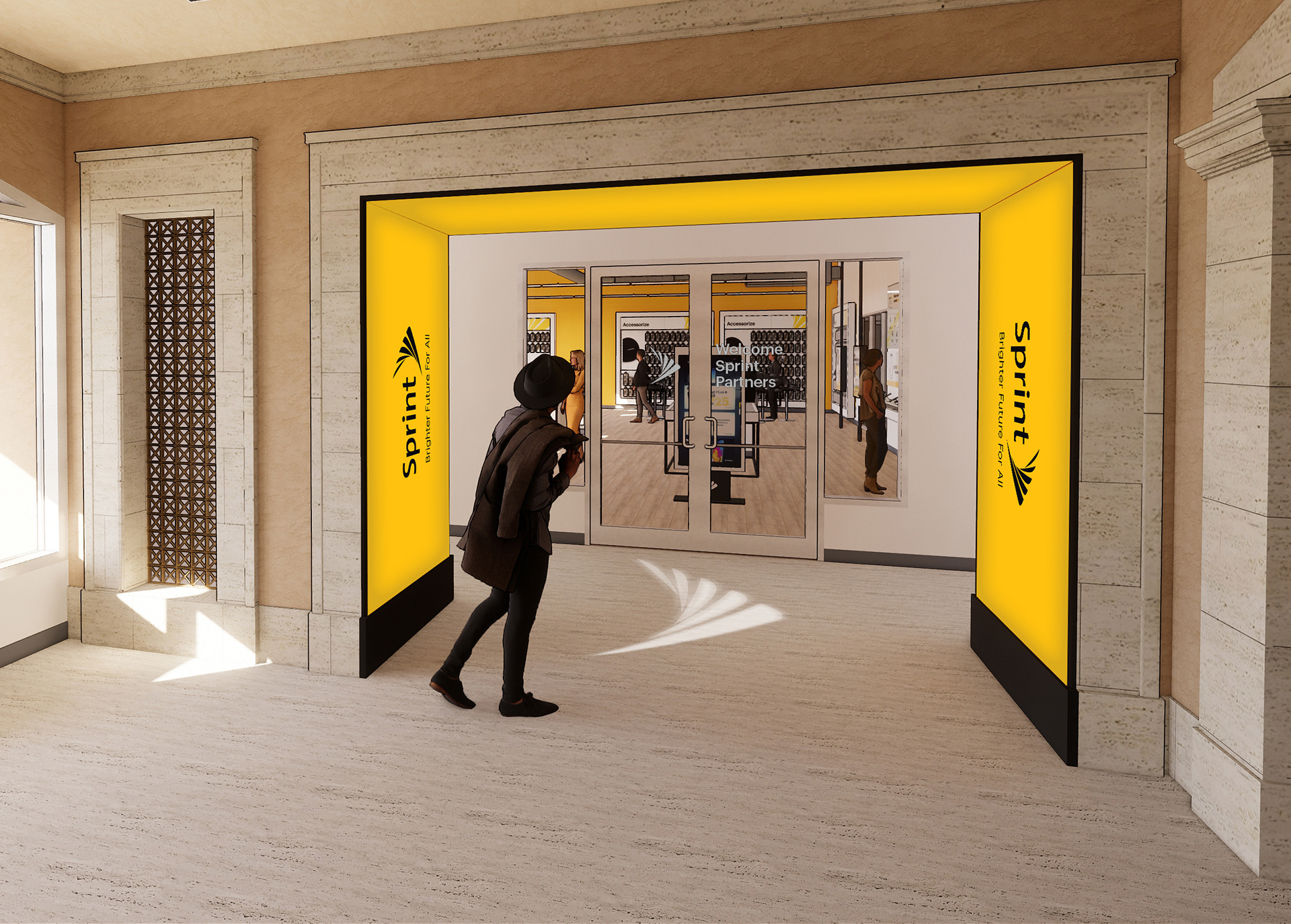 The finished product is a dramatic and sleek entrance.